South Africa Relaunch: DataDriven Innovation across Industries
22. 9. 2020 @ 13:00

-

14:00

UTC+2
Inspired by South Africa Women's Month theme "Generation Equality: Realizing Women's Rights for an Equal Future"
She Loves Data South Africa aims to empower women in the workforce and build human capacity across South Africa. Join us for our first virtual event where members of the She Loves Data South Africa team will be joined by She Loves Data Global Expansion Lead, Renée Gallant, to discuss their experience as female leaders in our data-driven world.
Our panelists will explore the relevance of data; how it impacts the economy and the capacity it has to empower women and drive equality in the workforce. As with all SLD meet-ups, audience participation will be encouraged through an interactive Q&A session. Finally, learn how you can get involved with She Loves Data, build skills, and embark with other strong South African women on your own data journey.
FAQ
Q. Is it free to join?
A. Yes! Participation is free, but slots are limited, so please register early!
Q. I'm based outside of Singapore. Can I still join?
A. Absolutely! This is an APAC-wide online event. You can join from any part of the world.
Q. Is it only for women?
A. Just like our regular She Loves Data #MeetUp events, this online webinar is open to all professional men and women. #HeLovesData too!
Q. What if something comes up and I need to retract my registration?
A. Please be considerate and let us know if you won't be able to attend the online meetup a day in advance, so we can offer your place to somebody else.
Contact us and we'll help you. The email you need is [email protected]
____________________________________________________________________
Premie Naicker
Managing Director @ FuseForward EMEA
Premie has a diverse background in business leadership with over 20 years of experience in strategic business and organisational growth. She has been instrumental in establishing businesses, leading organisations at C level, and establishing strong teams to raise business performance.
Her expertise spans a wide range of skills and competencies from serving as a researcher, empowering women, coaching business executives and spreading the need to be socially relevant and sustainable through social responsibility initiatives. Premie is the founding member of She Loves Data South Africa as well as the founder and CEO of Green Skills Consulting, Executive Director of Computer Aid International SA and Managing Director of FuseForward EMEA. In that capacity, she serves as a thought leader through her PhD research in adopting an integral approach to individual and organizational transformation with specific reference to challenges facing women in Africa.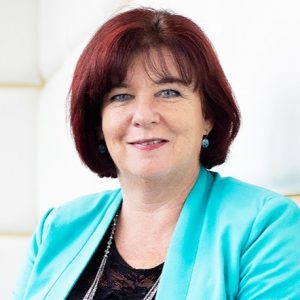 Ocea Garriock
MD and Founder @ Phoenix Empowering
Ocea is passionate about helping others rise to their full potential, with a deep-rooted passion for women enablement and growth.
As Founder and MD of Phoenix Empowering, her focus is on empowering, coaching, and mentoring others. As a certified partner and facilitator at Inspired Leadership she now provides high touch, high tech blended learning for emerging and new leaders.
Ocea has a strong corporate background having spent over 30 years at IBM, Oracle and Strategic Solution Architects, where she fulfilled many roles from Technical specialist through to Technical Director roles and has led many large high-performance teams to success. With a deep background in Database Management and Analytics, Ocea has helped many clients to gain insights from their data for competitive advantage. She recently spent 3 years in Singapore assisting in the development of a start-up called TD Global, focused on Analytics and Governance. She is also a founding member of She Loves Data South Africa.
Renée Gallant
Global Expansion Lead @ She Loves Data
A perpetual "dot-connector", Renée loves to bring together people, projects, and purpose. With over 20 years of professional experience in relationship management in the education sector, she has developed strategic partnerships, alumni engagement, donor relations, and executive education programs at academic institutions in Canada, Qatar, and Singapore.
Her role in supporting new chapter development and volunteer onboarding for She Loves Data fuels her passion for connectivity as well as her commitment to diversity and capacity building. Together with her family, Renée loves to travel and keep fit. An avid lifelong learner she holds a Master's of Arts in International Business & Policy from Georgetown University, USA, a Bachelor of Arts in International Development from the University of Guelph, Canada.
Dominic Albrecht
Head of Analytics @ Digital Planet
Dominic's professional career has taken him through numerous industries and allowed him to gain insight into the various facets of the working world, in the operations and technology areas. Some of his proudest achievements are related to the new departments which he has been involved in establishing, all of which have gone on to become integral to the success of the various businesses.
His time at Digital Planet has been spent in various technology roles, dealing with business analysis, business intelligence and analytics, systems development and process improvement. He is passionate about data, and the data industry from visualization through to cloud data warehousing and data science, and whatever the AI future brings. As a campaigner for data literacy advancement, he firmly believes that this area holds huge potential as a differentiation for South Africa in the global technology game. He is also a founding member of She Loves Data South Africa.
Related Events