SheLovesData Sydney: Free Introduction to Data Analytics for Women
29. 11. 2019 @ 9:00

-

16:30

AEDT
SheLovesData: Introduction to Data Analytics Workshop
Introduction to Data Analytics workshop is designed as an introduction into the logical thinking behind data analytics and business intelligence. The workshop will provide an overview of data analytics infrastructure and best practices through a hands-on case study. Participants will get to build their own analytics solution on real-world data with real business problems. All this with great guidance and support by experienced data analytics professionals. This course aspires to light a spark of curiosity that could end up leading to a career with endless opportunities, where the sky is the limit. Literally.
Prerequisites
The event is for women only.
This workshop covers the foundations of data analytics and is designed for beginners in the data field. There are no formal prerequisites to taking this course, but please check the content before registering to make sure that it meets your requirements. No prior knowledge of analytics or programming skills is needed, we'll start with the foundations.
You only need to bring your own laptop. Don't forget the charger, it's going to be a long day!
NOTE: Food will be provided with vegetarian options available. If you have allergies She Loves Data suggests that you bring your own food on the day.
Speakers

Sharwari Parate has over 13 years of experience in executing Data Warehousing, Data Migration using ETL and Data Analytics Projects. She studied at the Shri Ramdeobaba College of Engineering and Management, graduating with a Bachelor of Engineering – BE. During this time, she has lead technology teams as a Tech BA, Tech Lead, ETL and SQL developer throughout the consulting career with a progressive career path employed at several leading companies including American Express, Westpac Banking Corporation and presently at Arq Group. She is also an aspiring cloud professional so that she can extend her data knowledge on to cloud based technologies. Sharwari will be sharing her experience working in data and her career journey!

Samantha is the Inclusion and Wellbeing Manager at Arq Group. Using her background in organisational psychology, sales, recruitment and human resources, Samantha's focus is to create an inclusive culture where people are able to be themselves and reach their full potential. Samantha works in partnership with the technology organisations to drive positive business and people outcomes through effective leadership, alignment of objectives and performance management, employee engagement programmes that add value.
A graduate of the University of Westminster, and a mum to three Samantha is a self-confessed people geek!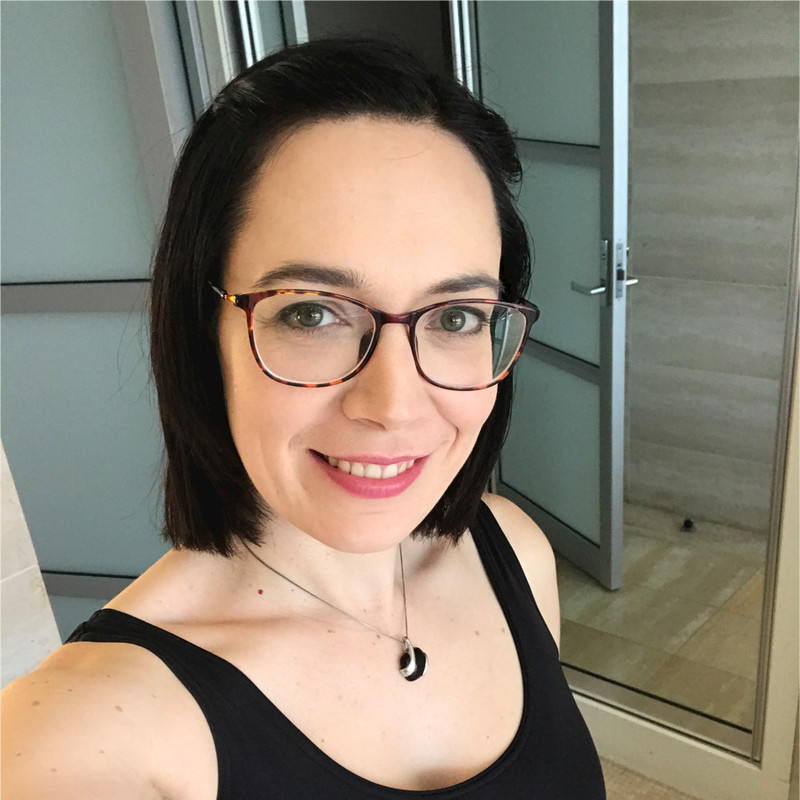 Katy Jenkins manages the software function at Arq Group, connecting business needs with technical solutions. She has 10 years' experience in technology, getting her start as a web developer after achieving a Bachelor of Digital Media at COFA UNSW.
She currently leads a team of technical professionals providing software administration, development, automation, integration, data science and analytics. She has worked with a range of SaaS applications, including Salesforce, Marketo, and the Google suite, as well as experience with PHP, HTML, CSS, jQuery, WordPress, Bootstrap and more. She is currently seeking to expand leadership experience, manage new systems, and achieve business outcomes through providing smarter systems and analytics.
FAQs
Is it free?
Yes!
Is it only for women?
Yes !
What if something changed and I cannot attend any more?
Please let us know if you won't be able to attend, so we can offer your place to somebody else. Contact us and we'll help you. The email you need is [email protected]
How can I contact the organizer with any questions?
For all other burning questions you can send an email to
Partners
Arq Group, previously Melbourne IT Group, is Australia's leading digital solutions partner. Arq Group is the dynamic space for smart thinkers. Creating unforgettable experiences, solving complex challenges, and providing seamless, end-to-end solutions – from design thinking to customer solutions, leading mobile, cloud and analytical insights, digital marketing to web design – Arq Group powers the growth of businesses, big and small.


---
By registering you understand that the details you provide during the registration process will be collected and used by She Loves Data. Photographs and/or video may be taken at the event. By taking part in this event you grant the event organisers full rights to use the images resulting from the photography/video filming, and any reproductions or adaptations of the images for publicity and/or marketing purposes. This might include (but is not limited to), the right to use them in their printed and online publicity materials, social media, and press releases.
If you want to find out more about SheLovesData, check our website!!
[raw]

[/raw]