SheLovesData & Oracle Singapore: All About Data workshop
7. 3. 2020 @ 8:30

-

15:00

SMT
This workshop is for the non-IT working professionals in all functions, such as marketing, finance, HR & operations. If you've dabbled in business intelligence or data insights in your role, you'll get more hands on and depth in this workshop! Participants will take a whistle-stop tour around the data universe and deepen your knowledge and capabilities: understand the construct and fundamentals in data management and why it is essential to optimal insights, data storytelling through visualizations, understand how the business intelligence and data analytics landscape has changed with machine learning and artificial intelligence – you can data mine just by asking a question!

Prerequisites:

There is no requirement to know programming or be an expert in analytic tools, only to have the desire to deepen your knowledge and solve some data or insight challenges!


Agenda:

08:30 – 09:00 Registration
09:00 – 09:15 Introduction by She Loves Data and Oracle
09:15 – 10:45 Fundamentals in Data Management
10:45 – 11:00 Break
11:00 – 12:30 Data Science, Machine Learning & AI
12:30 – 13:30 Lunch

13:30 – 14:45 Guided labs – get hands on – OPTIONAL
14:45 – 15:00 Networking tea break & end
NOTE: The afternoon part is optional. Please let us know when you register if you will stay during the afternoon or not.
Speakers
Senior Director, Solution Engineering, Cloud Platform ASEAN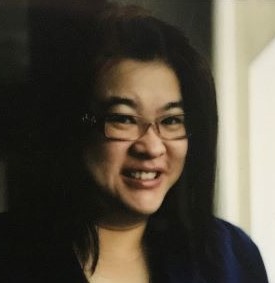 Tidaporn leads the cloud platform expert – solution engineering team for Oracle ASEAN & SAGE. She play instrumental role in driving for Oracle's flagship Data Management Cloud portfolio. With over 25 years of experience in functional/technology and leadership, Tidaporn has excel in leading team of high performance cloud engineering with deep expertise and focus on customer centricity and aims for driving customer advocacy.
Tidaporn is responsible for the hypergrowth bookings and revenue of Oracle Cloud's infrastructure-as-a-service (IaaS), platform-as-a-service (PaaS) cloud offerings and Cloud@Customer. As well as managing this business through the adoption of Oracle's emerging cloud innovation.
More than 20 of those years have been with Oracle across different portfolios in ASEAN. Tidaporn has held other roles within the company, where she focused on technology consulting and implementation services in large, global projects across the telecommunications, financial services, and government sectors.

Yu Ka Chan
Autonomous Database Solutions Engineer Lead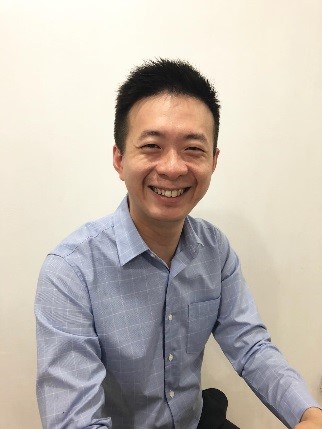 Chan Yu Ka is the Oracle ASEAN Autonomous Database Solution Lead and focus on working with customers and partners to design and deploy Oracle Autonomous Data Warehouse solution for their data warehouse and analytics projects. He also works closely with the APAC Business Development and Product Management team to deliver the value-based data management solutions to customers and partners.
He has been with Oracle Corporation since 2012, and started as an Oracle Solution Consultants supporting Oracle Data Management, Business Analytics and Big Data solution Portfolio. Yu Ka has joined the Oracle Cloud Expert Solutions Engineering Team in 2017, he started to work with customers to adopt Oracle Database Management Cloud solution including Autonomous Database Cloud, Exadata Cloud at Customer and Oracle Analytics Cloud services.
Yu Ka holds a MSc in System Engineering and Engineering Management from Chinese University of Hong Kong and BSc in Computer Science from Hong Kong University of Science and Technology.
Lead Big Data Analytic Consulting, ASEAN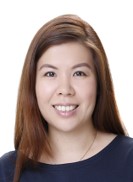 Janet Uy is Oracle's Solution Engineering Lead for Big Data & Analytics in ASEAN. She is a Data Scientist and has been actively driving education and evangelization of data science internally and externally, particularly around Big Data, Deep Learning, Machine Learning, and Artificial Intelligence. Prior to joining Oracle, Janet was the Head of Data Science at lloopp, a Singapore based startup company, which started the Deep Learning wave in the country. Together with the founders, she had been instrumental in building the company, its culture, and its products around Deep Learning and Artificial Intelligence from scratch. Throughout her career, she has handled projects in various industries such as telecommunications, retail, smart cities, fintech, insurance, oil & gas, and manufacturing in Asia Pacific, Central America, and Africa.
FAQs
Is it free?
Yes!
What do I need for the workshop?
Laptop and Charger.
What if something changed and I'm not able to attend the event anymore?
Please let us know if you won't be able to attend, so we can give your place to somebody else. Contact us and we'll help you.
How can I contact the organizer with any questions?
Is it only for women?
Yes 🙂
Partners

By registering you understand that the details you provide during the registration process will be collected and used by She Loves Data. Photographs and/or video may be taken at the event. By taking part in this event you grant the event organisers full rights to use the images resulting from the photography/video filming, and any reproductions or adaptations of the images for publicity and/or marketing purposes. This might include (but is not limited to), the right to use them in their printed and online publicity materials, social media, and press releases.
If you want to find out more about SheLovesData, check our website!!
[raw]

[/raw]