Free SheLovesData Singapore Meetup: How to explore and navigate analytics dashboards
15. 1. 2020 @ 19:00

-

21:30

SMT
Join us for the second edition of this meet up with She Loves Data, TIBCO and SMU to discover how to explore and navigate analytic dashboards.
Data scientists spend up to 80% of their time collecting, cleaning and organizing data. Learn the basics in data wrangling and data prep and have the chance to meet and work with lecturers and up and coming data scientists from SMU.
Be ready for lots of fun discussions and hands-on activities during this two-hour workshop.
Topics include:
Data Visualization Fundamentals
Marking Data
Filtering Data
Basic Data Cleaning
Refreshments will be provided.
Speakers


Rafael is a Senior Lecturer of Information Systems Coordinator, BSc (IS) Digital Business Solutioning Track at
Singapore Management University.
FAQs
Is it free?
Yes!
What should I bring to the workshop?
You'll need only your laptop. And don't forget the charger!
Do I need to install any software before the workshop?
You will receive an email with instructions about how to download the tools we will be working with.
What if something changed and I'm not able to attend the event anymore?
Please let us know if you won't be able to attend our workshop, so we can give your place to somebody else. Contact us and we'll help you. The email you need is [email protected]
How can I contact the organizer with any questions?
Is it only for women?
No! #HeLovesDataToo 🙂
Partners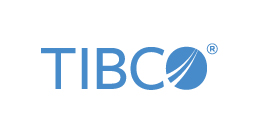 By registering you understand that the details you provide during the registration process will be collected and used by She Loves Data. Photographs and/or video may be taken at the event. By taking part in this event you grant the event organisers full rights to use the images resulting from the photography/video filming, and any reproductions or adaptations of the images for publicity and/or marketing purposes. This might include (but is not limited to), the right to use them in their printed and online publicity materials, social media, and press releases.

[raw]

[/raw]